[ influence]
CJ has a dedicated base of supporters with a social reach of 10.2 million and hundreds of thousands of followers across all of his social channels. By showing his behind the scenes lifestyle and providing daily inspirational tips and life hacks he has become a voice for a new generation.
Demo Breakdown:
Ages: 18-40 (Sex: 57% M / 43% F )
Avg. Annual Income: $75-100,000
Top Geo Locations: United States (California and New York are Top Cities), United Kingdom, Mexico, Brazil, South Africa, and China.
Audience Interests are: Technology, Entrepreneurship, Fashion, Politics, Travel, Lifestyle, and Self-Improvement.
( 2 things you should know )
Listed as one of the Top Creative Influencers To Watch (2018), CJ first cultivated a social media following and media attention as an independent filmmaker in the horror and science fiction circles. His visual style, highlighting iphoneography and his Twitter commentary on trending news led to his growing following. Now, he uses his influence and expertise to become a prominent voice for Millennials and Generation Z, traveling around the globe to highlight how people can brand themselves, become advocates for social causes they support, and living their best lives.
-
If you're interested in collaborating with CJ for your next special campaign, please contact Shade Management or DM CJ on Instagram directly.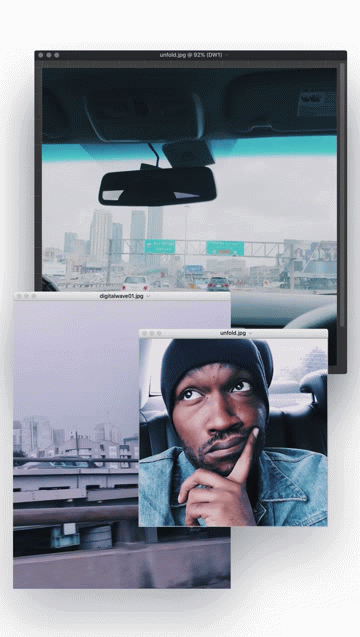 From guest panels, hosting events, guest speaking to seminars, and college lectures, CJ speaks on branding techniques, the future of advertising, and tips on how you can achieve success in a world that is quickly changing. Below are some highlighted venues CJ has spoken at:
Outsite - Small Business Roundtable
Guest Speaker at the Authentic Marketing Conference at Microsoft
Guest Panelist at Digital LA Social Media Week
USC
Next Gen Vest Guest Speaker
Guest Lecturer at General Assembly Santa Monica and Downtown Los Angeles
Bard University Guest Speaker
Host of 1st Annual Timmy Award Presented by Tech In Motion
Co-Host of the Tech in LA Panel Presented by Tech in Motion
SEO and Social Media Marketing Certified
Keynote Speaker at WeWork Blogger Network
-
If you're interested in having CJ come guest speak on your panels, hosting events, seminars, or provide a guest lecture, please contact Shade Management or DM CJ on Instagram directly.
( press )